Staff & Board
Staff
Brenda Belcher – Managing Director
Brenda Belcher is an experienced external affairs and nonprofit management leader. Known for her systematic approach and relationship-focused stakeholder engagement, she brings significant knowledge in the creation, growth and management of innovative and sustainable programs. In 2019 she joined the Georgia Municipal Association as Managing Director of GeorgiaForward, a GMA partner that works to strengthen communities, unite the state of Georgia and create a talent pipeline within the state.
In this role Brenda oversees GeorgiaForward's efforts to be a catalyst of cross-sector, statewide conversations and partnerships, including directing Young Gamechangers. The organization's flagship program, Young Gamechangers is a leadership action program that brings together Georgia's brightest minds under the age of 40 to help solve community challenges.
Prior to joining GMA, Brenda led government affairs and policy for the American Society of Safety Professionals (ASSP), a 37,000-member association for occupational safety and health. She amplified ASSP's voice in Washington through building advocacy coalitions and spearheading a national research symposium.
Prior to this role, Brenda managed programs and development with the ASSP Foundation, where she established a flourishing young professionals board and delivered marketing campaigns and corporate proposals that resulted in record-breaking fundraising revenues.
Brenda sits on the Center for Family Resources' Young Professionals Board and is a proud graduate of the Marietta Citizens' Academy. A protégé of James Skillen, she is a long-time advocate of the Center for Public Justice and a tireless champion for building civic and community identity. She subscribes to Tim Spiker's who-based leadership model and its commitment to intentional internal work.
She holds a Bachelor of Arts in Political Science and English from the University of Illinois in Urbana-Champaign where she received honors for her thesis on the impact of European Union expansion on human trafficking. She completed two Master of Arts programs at the University of Chicago, one with the Harris School of Public Policy and one with the Committee on International Relations.
Originally from Lansing, IL, Brenda lived in Chicago for almost ten years before moving to Georgia in 2018. She and her husband Michael live in historic Marietta.
Board of Directors
A.J. Robinson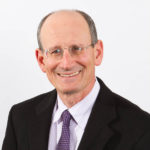 Ben Andrews
Bill Bolling
Amanda Brown-Olmstead
Carolyn "Tippi" Cain Burch
Deke Copenhaver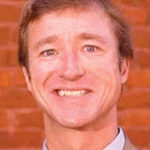 Ann Cramer
Meghan Duke
Amir Farokhi
Mike Ford
Judge Britt C. Grant
Hill Hardman
Cole Posey
Kenita Williams
Ben Young
Larry Hanson