Staff & Board
Staff
Kris Vaughn – Executive Director
Since August of 2015, Kris Vaughn has served as the Executive Director of GeorgiaForward, a statewide nonprofit working to strengthen communities, unite our state, and create a talent pipeline within Georgia. Under her leadership, GeorgiaForward has grown the leadership action program Young Gamechangers as well as resumed annual Forums that convene statewide thought leaders to discuss the future of Georgia.
Prior to joining GeorgiaForward, she led economic development and community engagement efforts for the Macon Water Authority, an award winning water and sewer utility in Macon, Georgia. For over five years before that, she was the Director of Place for NewTown Macon and a leading member of the development team transforming downtown Macon. Kris is an active member of the Macon Rotary Club and a sustaining member of the Junior League of Macon.
Named 40 Under 40 by Georgia Trend Magazine in 2016, Kris is a rising star in the state of Georgia. She and her husband are graduates of Leadership Georgia Class of 2017 (BCE!) She is a 2010 graduate of Leadership Macon as well as the Georgia Academy of Regional Economic and Leadership Development. Kris holds a Bachelors of Arts in Journalism from the University of Georgia and a Certificate of Leadership from UGA's Terry College of Business's Institute for Leadership Advancement.
Kris is married to Forsyth attorney Ben Vaughn and they live in Monroe County with their daughter Hattie and two dogs, Chunk and Gunner. They are active members of Mulberry Street United Methodist Church in Macon.
---
Carrie Barnes – Leadership Development Facilitator, Young Gamechangers
Carrie Barnes is an alumni of the Spring 2016 Young Gamechangers class in Douglasville. Since graduating from the program, she has continued to be involved, leading the Leadership Development programming for Young Gamechangers and serving on the Board of Directors for Georgia Forward.
---
Kat Cannella – Communications Facilitator, Young Gamechangers
Kat serves at the the Communications Facilitator for the Young Gamechangers program. Her role ensures that participants have one key contact for all program information, project management details, and coordination of final recommendation elements. She also assists with any interpersonal issues that may arise, providing a neutral voice in conflict resolution. With a background in communication, leadership development, facilitation, and training, Kat is well suited for the job at hand.
---
Board of Directors
A.J. Robinson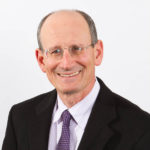 Ben Andrews
Carrie Barnes
Bill Bolling
Amanda Brown-Olmstead
Carolyn "Tippi" Cain Burch
Deke Copenhaver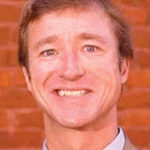 Ann Cramer
Meghan Duke
Amir Farokhi
Mike Ford
Judge Britt C. Grant
Hill Hardman
Cole Posey
Mike Starr
Kenita Williams
Ben Young